COVID-19 Update
The majority of UC Santa Barbara and community events will be held virtually via Zoom for Winter 2021. Please check individual event details for information on how to join the online event. Environment@UCSB encourages faculty, staff, students and community members to check the UC Santa Barbara homepage for University-wide updates regarding the global COVID-19 pandemic.
Community Events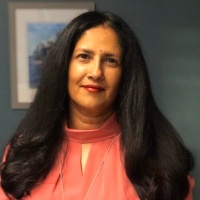 Sushma Raman, Harvard
While human rights have accomplished a great deal in the past few decades and are under increasing attacks by authoritarians, rights must adapt to new realities or risk being consigned to irrelevance. Changes in norms and circumstances require the expansion of rights: What new rights, for example, are needed if we understand gender to be nonbinary? Does living in a corrupt state violate our rights? And emerging technologies demand that we think about old rights in new ways: When biotechnology is used to change genetic code, whose rights might be violated? What rights, if any, protect our privacy from the intrusions of sophisticated surveillance techniques? To preserve and promote the good society—one that protects its members' dignity and fosters an environment in which people will want to live—we must at times rethink the meanings of familiar rights and consider the introduction of entirely new rights. Now is one of those times.
Virtual
12:30pm - 1:30pm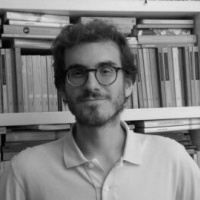 Marco Caracciolo, Ghent University
Uncertainty is a central psychological dimension of the ecological crisis. The science of climate change brings into view widely divergent scenarios; the discrepancy between these more or less catastrophic visions of the future undermines our ontological security (in Anthony Giddens's terminology). Dr. Caracciolo argues that literary narrative has an important role to play in cultivating readers' ability to live with uncertainty. He describes this process as a shift from a primarily negative understanding of uncertainty (as something to be avoided at all costs) to a more complex, nuanced appreciation. The presentation will be followed by a discussion moderated by Professor Sowon Park.
Virtual
10:00am - 11:00am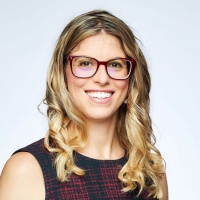 Carlie Wiener, Schmidt Ocean Institute
Dr. Carlie Wiener is the Director of Communications and Engagement Strategy and has more than thirteen years of experience in marine science communications working on research, outreach, evaluation, and professional leadership. Dr. Wiener received her bachelor's degree magna cum laude in communications and her Master's and Doctorate degree in environmental studies from York University in Toronto, Canada. Her research focused on integrating natural and social science methods while examining dolphin-swim tourism. Dr, Wiener previously held the position of communications manager for Centers for Ocean Science Education Excellence (COSEE) Island Earth, and prior to that worked as the research and outreach specialist for the Hawaii Institute of Marine Biology Northwestern Hawaiian Islands Research Partnership at the University of Hawaii. She also hosted the monthly marine science radio show, All Things Marine for six years.
Virtual
12:00pm - 1:00pm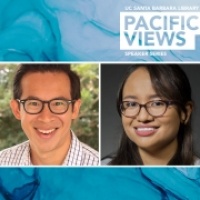 Kyle Meng, Bren School of Environmental Science and Management, UC Santa Barbara
Danae Hernandez-Cortes, Department of Economics, UC Santa Barbara
There is mounting evidence that economically disadvantaged and racial minority communities bear a greater share of environmental harms. This systematic pattern can be found across the world and over time. In California, existing large disparities in pollution exposure underlie many environmental justice concerns. At the same time, policymakers increasingly rely on market-based environmental policies - like pollution taxes and emissions trading programs - to cut pollution. But while these policies lower the economic costs of cutting pollution, the market forces unleashed by them could widen existing pollution disparities between disadvantaged and other communities. In their Pacific View talk, Kyle Meng and Danae Hernandez-Cortes will share what they learned when they examined what happened to such inequalities following the introduction of California's greenhouse gas emissions trading program, the world's second largest carbon market. Finding that the program narrowed local air pollution disparities between disadvantaged and other communities, Meng and Hernandez-Cortes will discuss implications and limitations of these findings in other settings where environmental injustices meet environmental markets.
Virtual
4:00pm - 5:00pm